Yamaguchishi City Saikotei
Yamaguchishi City Saikotei
Yamaguchi City Saikotei is a facility that opened in October, 2004 as a sightseeing base in Yamaguchi with many historical artifacts, it is also a place for citizen exchange.
The building was originally a luxurious traditional Japanese restaurant named Gion Saikotei which operated from around 1878 to 1996. It was later relocated and refurbished. It is a precious building which tells the history of Early Modern Period of Japan.
Many calligraphy writings are displayed here, including those written by celebrities and Prime ministers who held parties at the restaurant.
Main displays
Calligraphy Writings (written by Politicians who had visited Saikotei)
Writers: Hirobumi Ito, Aritomo Yamagata, Taro Katsura, Giichi Tanaka, Nobusuke Kishi, Eisaku Sato, Kakuei Tanaka, Shinzo Abe(They were Japanese Prime ministers) and Sanetomi Sanjo, Takayoshi Kido, Kaoru Inoue, Yosuke Matsuoka
Vessels and artwork that were used in the restaurant are also displayed.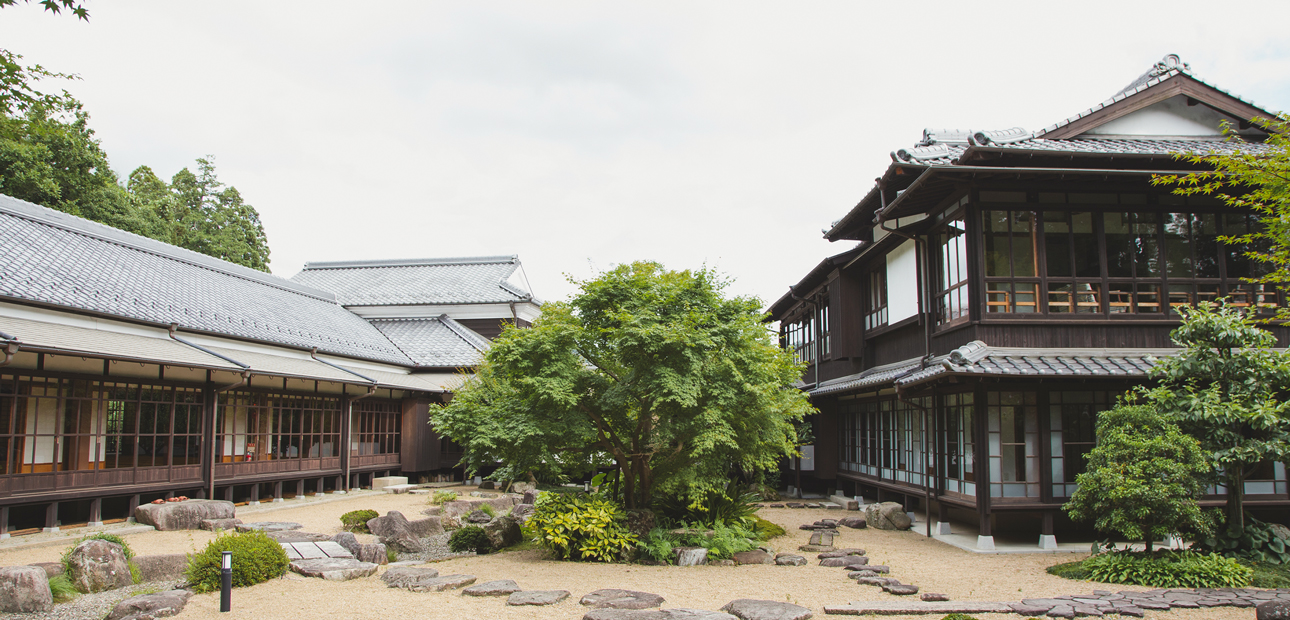 Official Name
Yamaguchi City Saikôtei, Museum and Reception Hall
Address
1-2-7 Tenge Yamaguchi City, Yamaguchi, 〒753-0091 JAPAN
TEL
083-934-3312
Opening Hours
9am-5pm
Admission Fees

Adult (ages 16 and above): ¥100
Children (ages 6 to 15) : ¥50
Younger than 6 : free

Facilities:Two wheelchairs for the hall and handicap toilets

Conditions of entry

No smoking-Saikotei is a smoke-free environment.
No pets or dangerous objects allowed in the building.

Closed

Tuesdays(When a national holiday is Tuesday, they are a following weekday)
New Year's Eve and New Year's Day (Dec.29th-Jan.3rd)

Website
https://saikoutei.jp
Email
MAILFORM
Ground area
2,979m2
The floor area
Structure
a two-storied wooden building
Parking

7 Bus parking spots
105 car spots
Public transportation access
By Rail / Yamaguchi Station (a bus or taxi)
By taxi/ About 2 km from Yamaguchi Station
By Community bus/ Noda bus stop (on foot 3 minutes)
By City bus/ Noda Gakuen Mae bus stop (on foot 2 minutes)
By Car / about 7 km from Yamaguchi interchange(Route 262 to a No. 9 line, next to the Nanaoyama tunnel)
Explanation
"Ryotei" is the general name for a luxurious traditional Japanese restaurant, where guests dine on Japanese cuisine. Ryotei is often used for business negotiations, banquets, or receptions.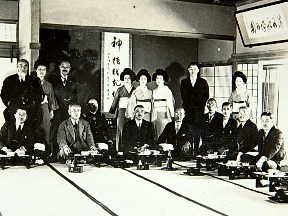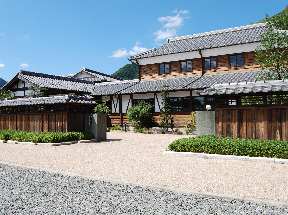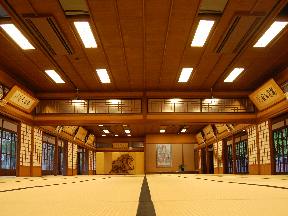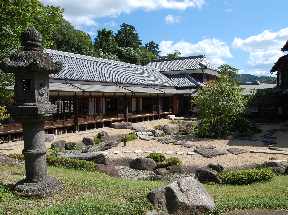 Explanation of the main calligraphy
「快作楽」三条実美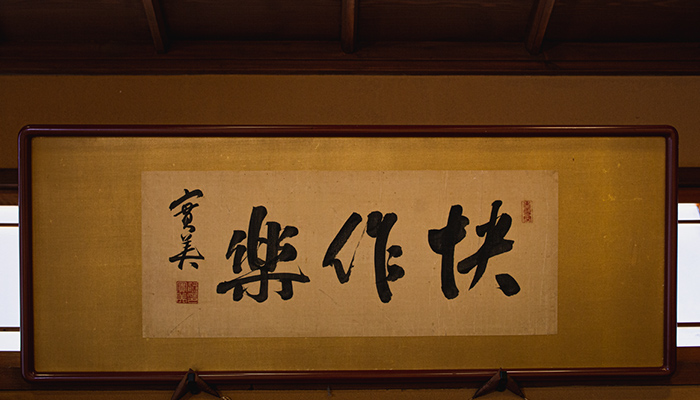 「清如水平如衡」木戸孝允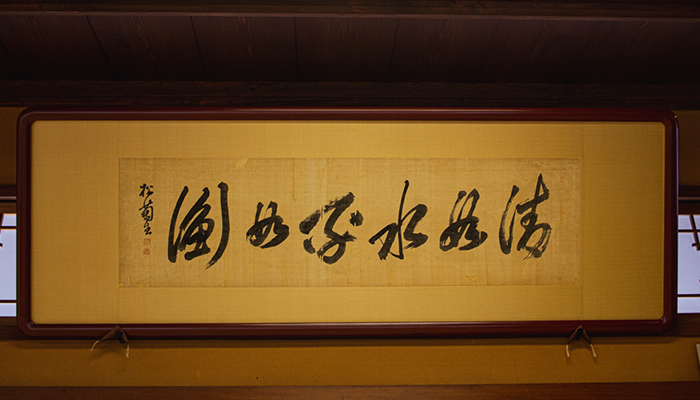 「四面菜香滌気心」井上馨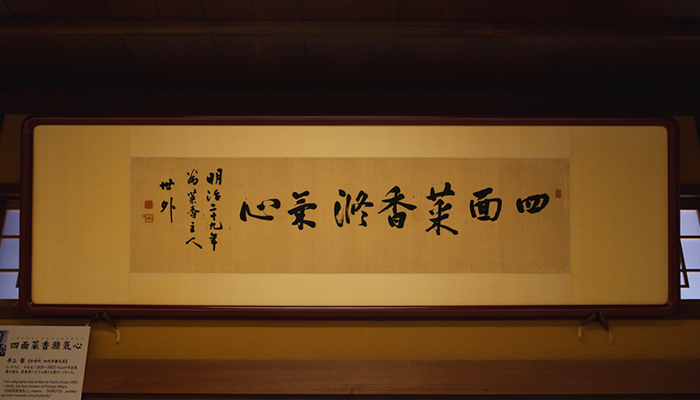 「菜香亭 借用齊幸之語音而与亭名」井上馨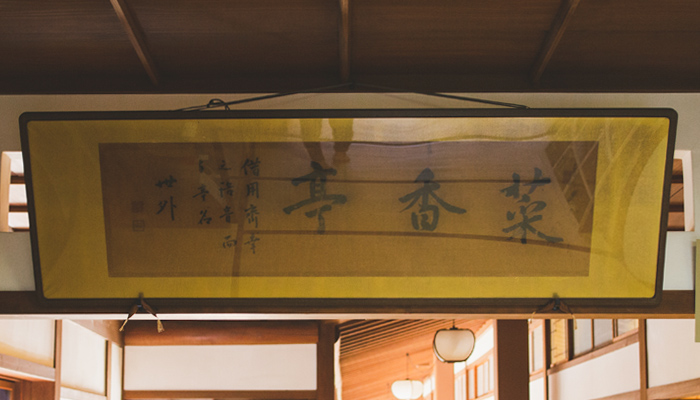 「一家天地自春風」伊藤博文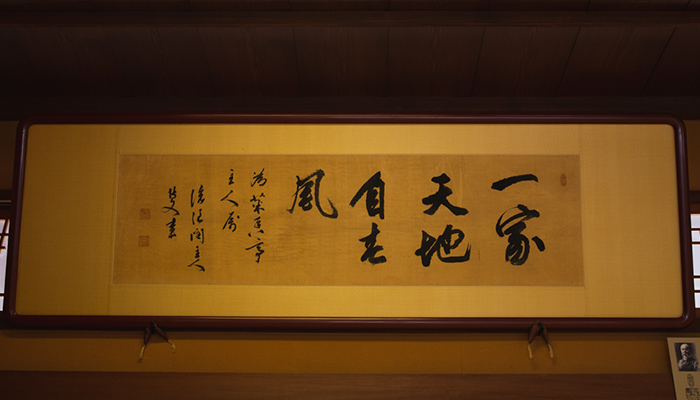 「江山豁如」山県有朋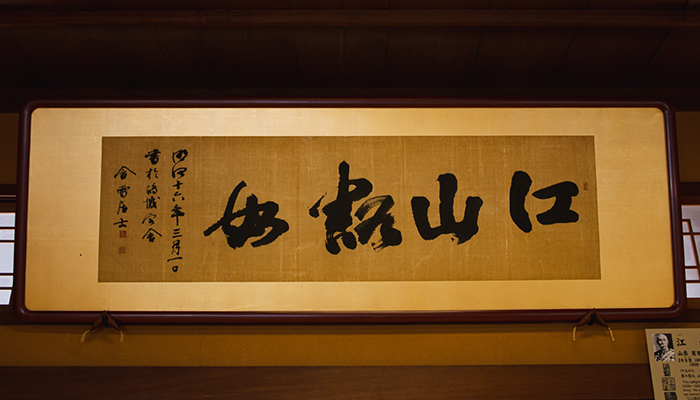 「広公益開世務」寺内正毅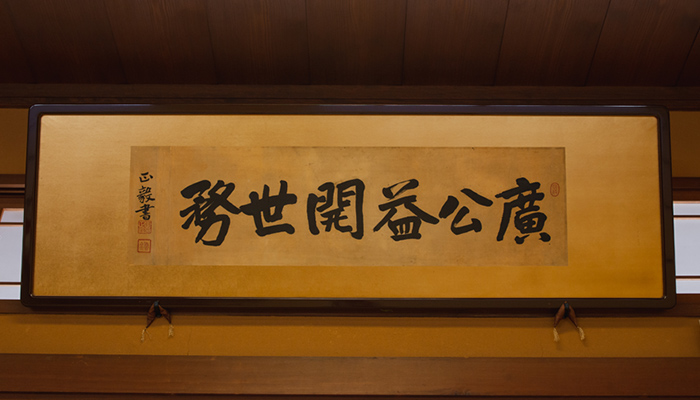 「義気凌秋日」田中義一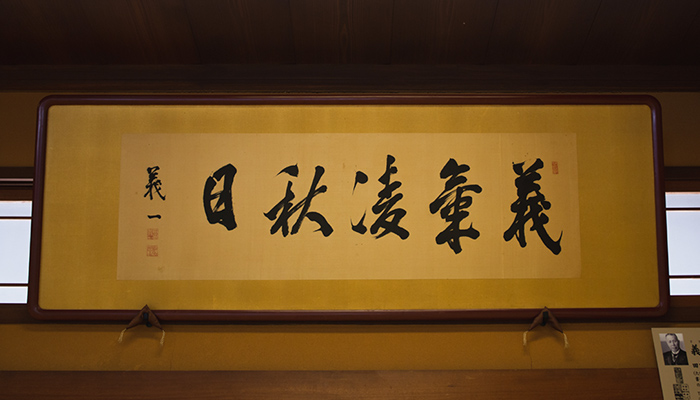 「澄心静慮」岸信介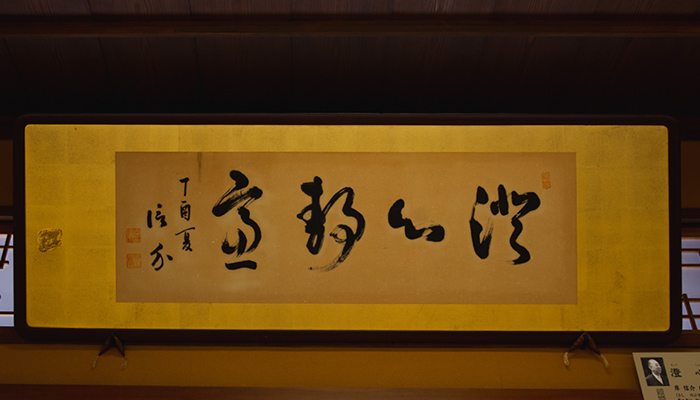 「独坐大雄峯」佐藤栄作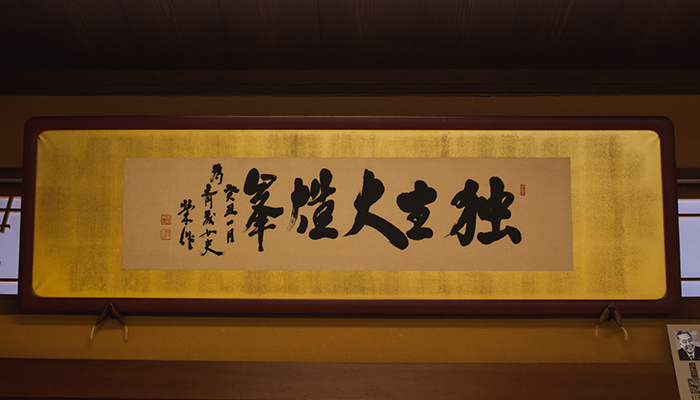 「微風和暖」田中角栄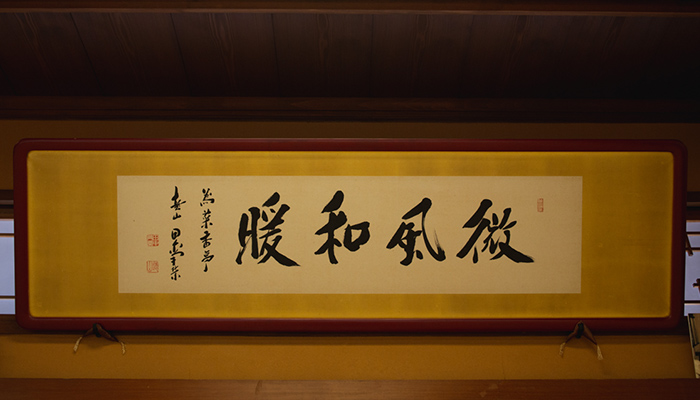 「我が道を行く」竹下登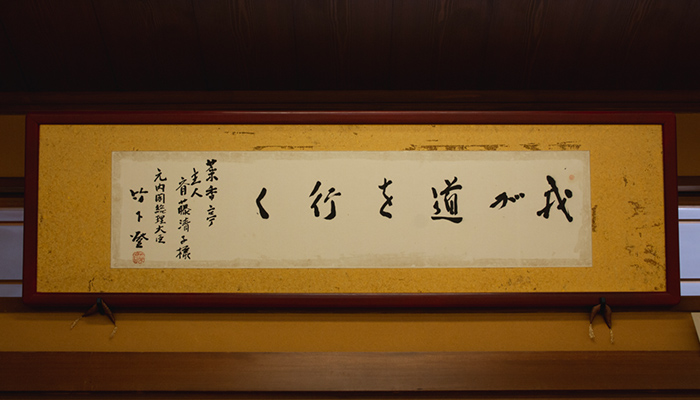 「寂然不動」安倍晋三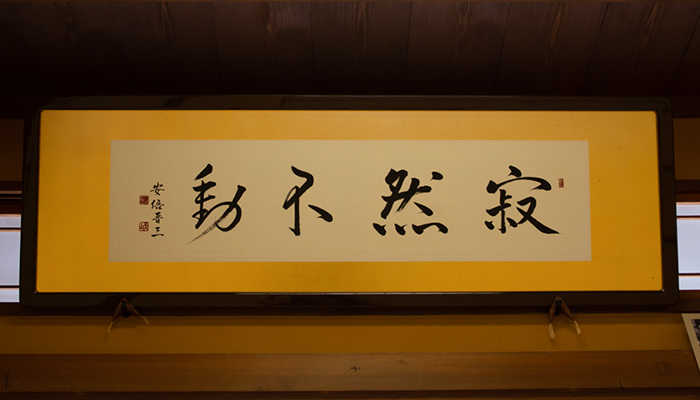 「鶴駕入鴻城 皇恩潤二州」桂太郎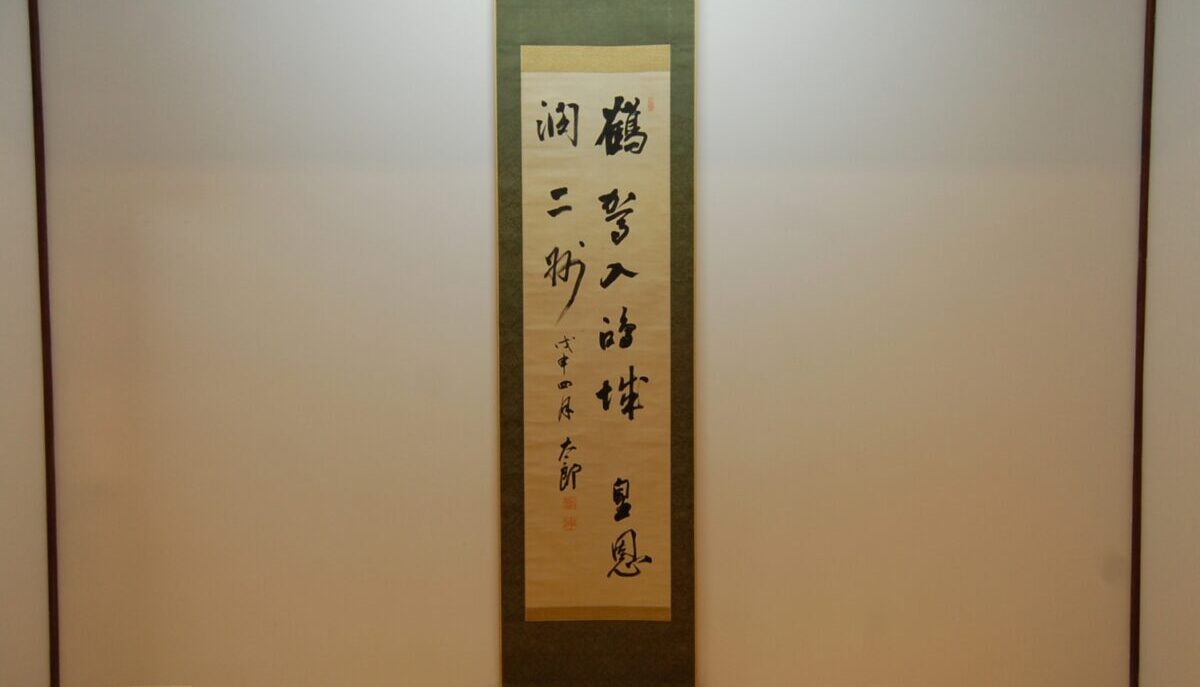 Visitor Information
Concession shop
(Souvenirs and gifts are sold.)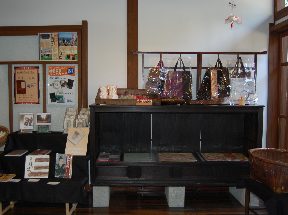 Powdered green tea service (Matcha)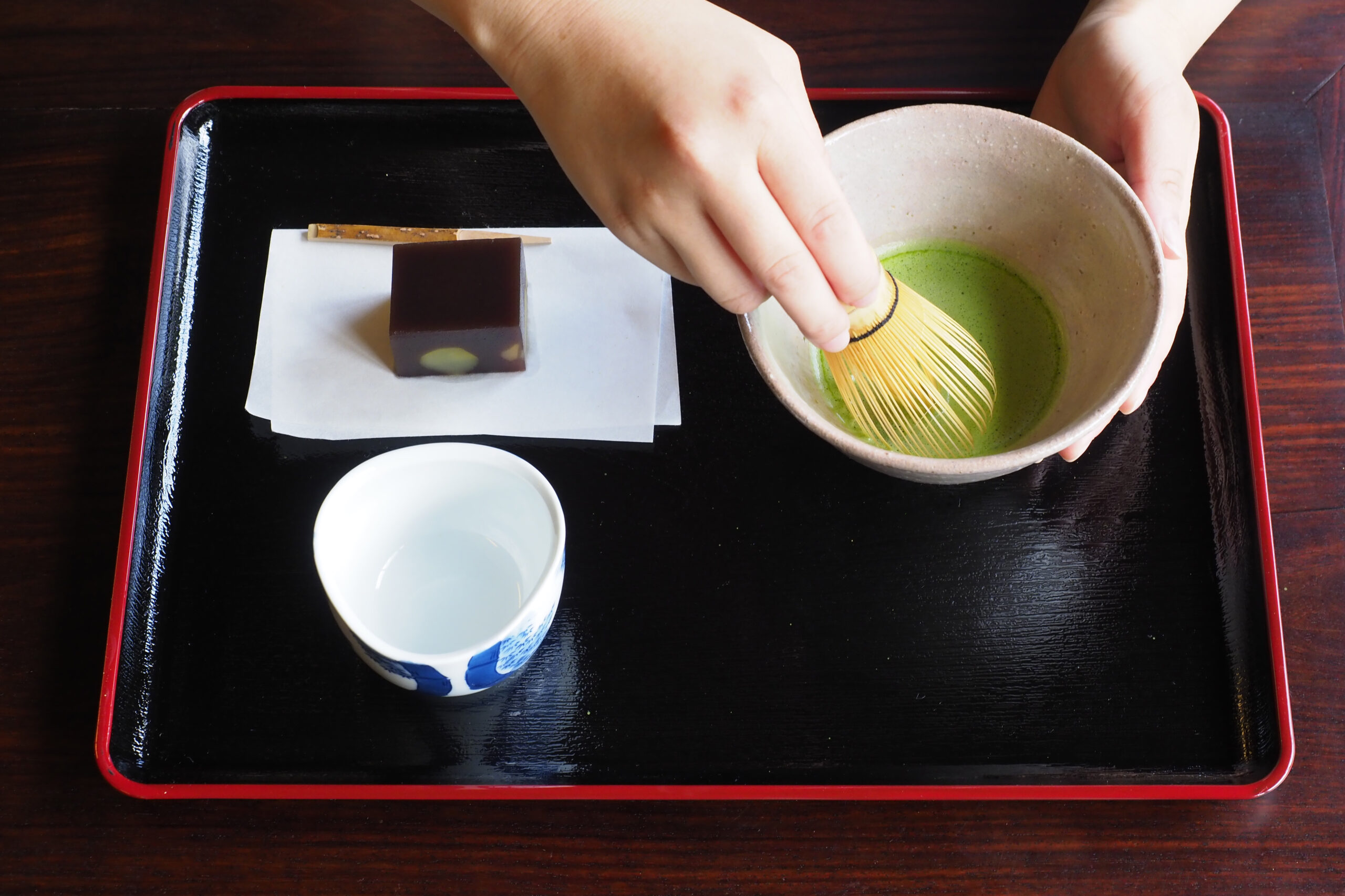 Bicycle Rental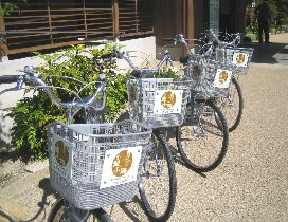 Kimono Fitting (Reservation required)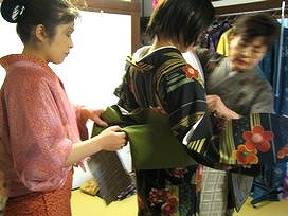 Rickshaw (Reservation required)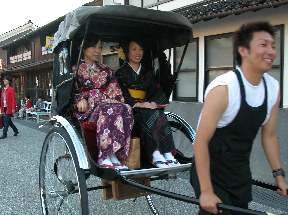 Nearby Attractions (Free Facilities)
UnkokuAn Ruins (hermitage)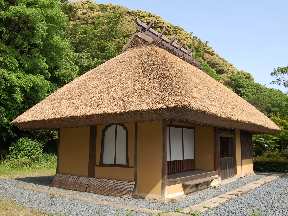 Noda shrine & Toyosaka Shrine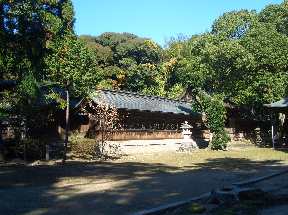 Imahachimangu (Shrine)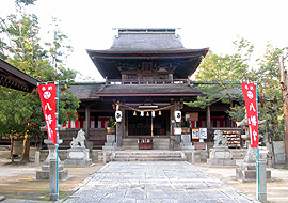 Yasaka shrine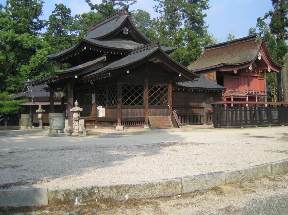 The Yamaguchi Furusato Heritage Center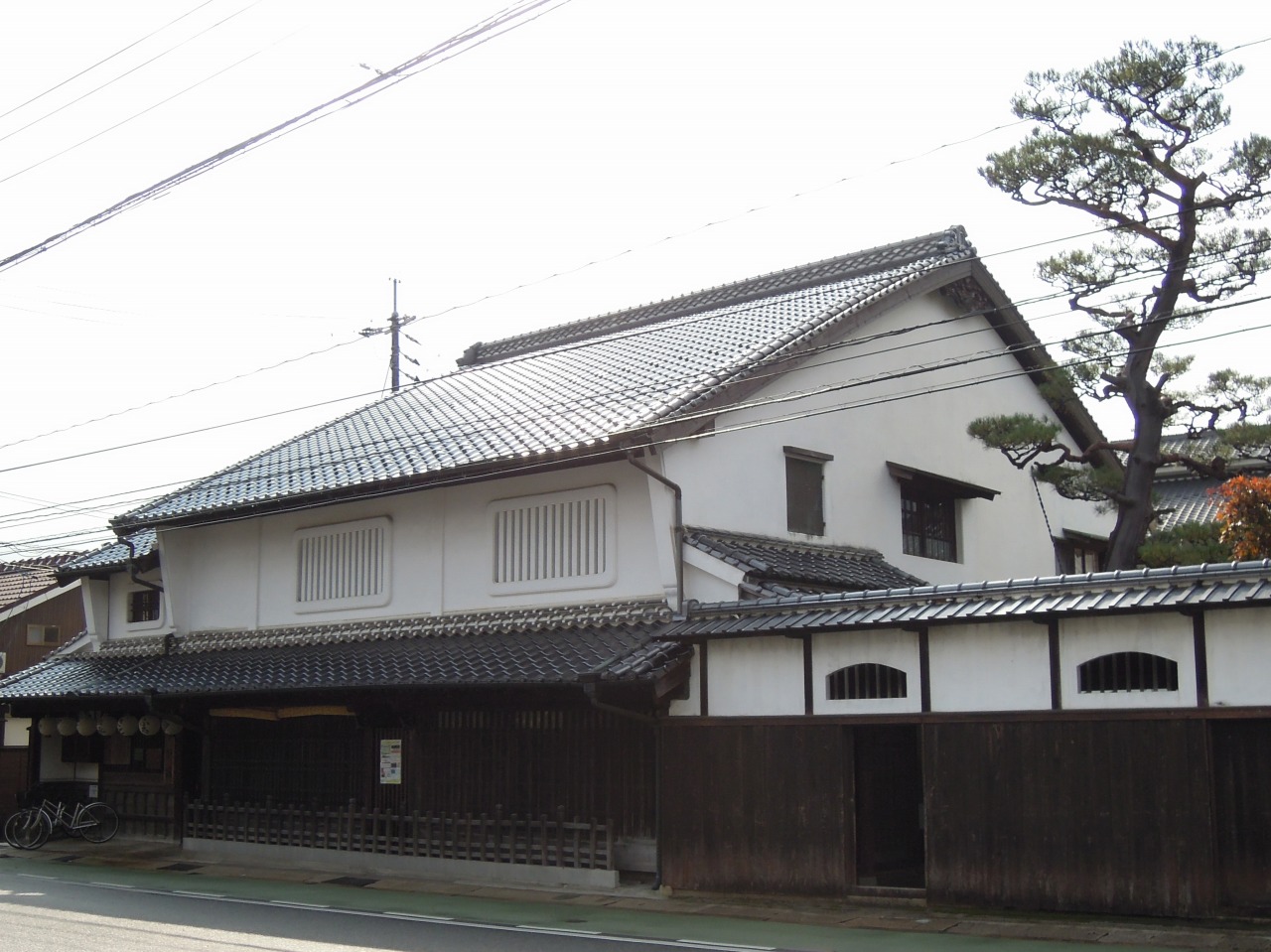 Ichinosakagawa (River)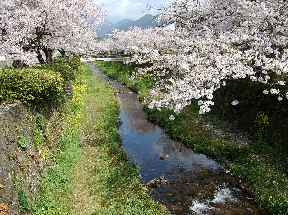 Ruins of the Lord Ouchi's Mansion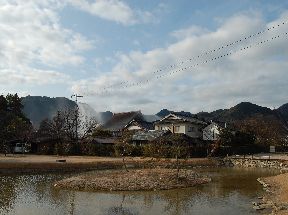 Ryufukuji (Temple))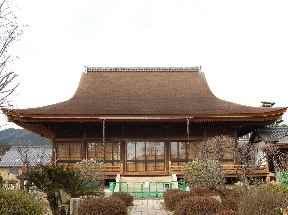 Jippotei (Historical Residence)